eCommerce Solutions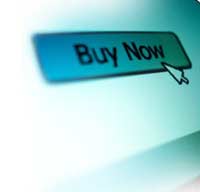 The Internet has been increasing companies' profits by offering a new medium to sell goods and services at a more economical cost. The sale and transmission of goods and services electronically is likely to be the largest and most visible driver of the new digital economy. Industries such as consulting services, entertainment, banking and insurance, education, health care, gift shops and restaurants are a few examples of companies increasing their profits by conducting business over the Internet. The electronic revolution has turned the Internet into the new standard for creating, buying, distributing, selling, and servicing products and services.

In order to conduct electronic commerce on the Internet you will need software that provides a secure environment, a shopping cart system, and transaction processing. We will set up the shopping cart and security encryption for your electronic storefront and offer you the option of real-time credit card transaction processing

Storefront creation software from Miva Merchant. Miva Merchant software is an online store creation system that allows merchants to build and maintain catalogs of products to sell on the Internet. Miva Merchant includes tools for site creation and management, sales and traffic statistics, secure encrypted transactions, and online order fulfillment.

All of these eCommerce packages come complete with Miva Merchant Software.
Packages

Monthly Fee

$49.00

$49.00

$74.00

$99.00

$129.00

Set Up

$75.00

$75.00

$150.00

$150.00

$150.00

Disk Space

150 Meg

150 Meg

300 Meg

750 Meg

300 Meg
If you are interested in creating sites with the capability to charge credit cards on-line, then you will be happy to know that Miva Merchant has the CGI coding tied in with the software to allow on-line processing through the shopping cart. This will eliminate any extra programming required from outside sources and save you extra set up costs.

Whether you need a merchant account to run credit cards manually or on-line in real time, MICROLINQ has the solution. MICROLINQ ties into the Miva Merchant software and completes the e-commerce function of your website.

Click here to order our eCommerce package complete with an easy to use shopping cart.