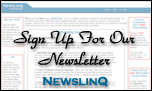 About The Company


MICROLINQ is a leading provider of business-class web hosting to small and medium businesses, providing efficient, value-driven products and services along with industry-leading customer support. Our outsourced business-critical solutions free customers to concentrate on their core business while we focus on their IT needs. We design, implement, deploy and manage cost-effective, fully integrated Web-based solutions worldwide. We enable companies of all sizes to capitalize on the latest Web-based technologies quickly and affordably without the burden of building, managing and maintaining the infrastructure required to support mission-critical applications. Our services include; custom web site design, web hosting, domain name search, domain registration, free e-mail accounts, e-commerce, internet marketing, networking and much more.

Our staff of experienced technical professionals are equipped to handle your entire design, and hosting needs. When hosting with us your web-site will reside on a server that is connected to our high-speed Internet backbone, powered by state-of-the-art technology, protected with secure servers, and a world-class network infrastructure. Our experienced Network Administrators support and consult with clients on customized complex-hosting solutions that mission-critical applications demand. Our services alleviate the costly and time-consuming task of building network infrastructure and hiring IT associates, thus allowing our customers to remain focused on their core competencies.
Our business model is based on delivering total reliability, flexibility, and security, along with value-add managed services. The company operates state-of-the-art data centers ensuring the 24X7X365 uptime that is the lifeblood of the world's most successful businesses.

Our vision is to be the leader in delivering managed hosting, world class web design, search engine optimization solutions and associated professional services to organizations worldwide via the Internet. A trusted technology partner for its customers, MICROLINQ leads them into the future with minimum risk and maximum flexibility.